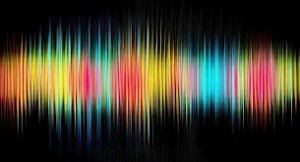 Bob Michaels is a Dallas, Texas-based voice talent; a narrator, voice actor and announcer providing voice-overs for electronic and broadcast media. Bob's voice has been featured in numerous industrial films, television and radio commercials, CD-ROMs, books-on-tape, documentaries, and many other applications. Bob also teaches beginning and intermediate voice-over classes, as well as private instruction in his home studio.
Bob is a spoken-word voice talent who performs voiceovers for any recorded or electronic application. In addition to skill in broadcast-style announcing, Bob is an accomplished voice actor with extensive experience in character voicing and dialects. Narration is Bob's key strength, as demonstrated by his resume of industrial clients. Bob's normal speaking voice is in the bass-baritone range.
Bob has recorded voiceovers for use in many forms of media including; radio and television commercials/spots, industrial video, CD-ROM's, books-on-tape, animation, audiotext, film, documentaries, station identification, kiosks, movie trailers, broadcast promotions/promos, toys, games, sound files, web audio, storytelling, point of sale marketing, corporate communications, satellite broadcasting, training materials, infomercials, slideshows, multimedia presentations, on-hold messages, voice mail systems, general voice description, and many others.
Bob has an in-house recording studio to facilitate fast turnaround on all types of voiceovers.  All voice audio is originated at 24 bit 96 kHz, via some of the highest quality recording equipment available.  Multiple sound file formats are standard and available, such as .mp3, .wav, .aif, etc., as well as older formats such as DAT, CD, reel-to-reel, and cassette.
Voiceover classes, seminars, workshops and instruction are offered by Bob in the Dallas, Texas area for beginning and intermediate students. Private instruction in voiceover, voice acting, and narration is also available. More in-depth information is available by entering the site. Please choose from any of the menu choices above.
e-mail: bob_michaels@sbcglobal.net
The VO-1 and VO-2 Classes for 2016 have been released.
VO-1  1/12-2/9
VO-1  2/23-3/22
VO-2  4/5-5/3
VO-1  5/17-6/14
VO-1  6/28-7/26
VO-2  8/9-9/6
The month of October will be filled with One Evening sessions, including Copy Readings, Home Recording Studio Workshop, Successful VO Auditioning from your Home Studio, and Expressiveness, The Death of "The Read".
There will likely be another VO-1 in November, and another VO-1 will be offered in January 2017.
All classes are Tuesdays from 6-8pm at STAGE in Dallas.  Contact
stage-online@sbcglobal.net
 or call 214-630-7722 for more information.
A new VO-2 Class is forming to begin on November 17th.  Please contact STAGE at 214-630-7722 for more information.
You should have taken VO-1 prior to this class.  Class size limited to 6 participants.