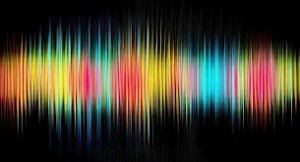 Bob Michaels is a Dallas, Texas-based voice talent; a narrator, voice actor and announcer providing voice-overs for electronic and broadcast media. Bob's voice has been featured in numerous industrial films, television and radio commercials, CD-ROMs, books-on-tape, documentaries, and many other applications. Bob also teaches beginning and intermediate voice-over classes, as well as private instruction in his home studio.
Bob is a spoken-word voice talent who performs voiceovers for any recorded or electronic application. In addition to skill in broadcast-style announcing, Bob is an accomplished voice actor with extensive experience in character voicing and dialects. Narration is Bob's key strength, as demonstrated by his resume of industrial clients. Bob's normal speaking voice is in the bass-baritone range.
Bob has recorded voiceovers for use in many forms of media including; radio and television commercials/spots, industrial video, CD-ROM's, books-on-tape, animation, audiotext, film, documentaries, station identification, kiosks, movie trailers, broadcast promotions/promos, toys, games, sound files, web audio, storytelling, point of sale marketing, corporate communications, satellite broadcasting, training materials, infomercials, slideshows, multimedia presentations, on-hold messages, voice mail systems, general voice description, and many others.
Bob has an in-house recording studio to facilitate fast turnaround on all types of voiceovers.  All voice audio is originated at 24 bit 96 kHz, via some of the highest quality recording equipment available.  Multiple sound file formats are standard and available, such as .mp3, .wav, .aif, etc., as well as older formats such as DAT, CD, reel-to-reel, and cassette.
Voiceover classes, seminars, workshops and instruction are offered by Bob in the Dallas, Texas area for beginning and intermediate students. Private instruction in voiceover, voice acting, and narration is also available. More in-depth information is available by entering the site. Please choose from any of the menu choices above.
e-mail: bob_michaels@sbcglobal.net
In this  NEW  Perspectives session, we are planning to look further at the requirement of versatility on the part of the actor/voice actor, specifically the roles of self-analysis, self-direction, and self-critique.  These tools of "self-ability" have become absolutely essential as the industry moves toward a more independent approach to audition submission (and job completion, in the case of voice-over).  While some auditions will continue to be conducted in traditional ways, the new reality means that many opportunities require an independent, performer-produced effort, and actors must become adept in this area to remain viable as they move forward in their careers.
Come join us at Reading and Radio Resource, 2007 Randall Street, Dallas, Texas 75201, on Saturday, July 12, 2014 from 2:30-4:30pm.  The cost is $40.  We look forward to seeing you!
About Perspectives, and the facilitators:
Perspectives is a specialty acting workshop, geared toward adult performers of all levels, designed to allow participants to learn about concepts as they apply to BOTH on-camera and voice-over.  It is the brainchild of Jeanne and Bob, who conceived the idea while working jointly with many students of both disciplines over their careers.
Jeanne Everton and Bob Michaels hold individual acting/voice acting workshops that are highly recommended by practically every talent agency in the southwest.  In their classes, they speak from the viewpoint of their respective disciplines, arming students with the tools and knowledge for success.  Working together, they are able to bring the unique perspective view of their experience to participants in a way that helps everyone understand the similarities and differences of technique in the physical acting and voice acting worlds.
She (Jeanne Everton):  Currently a tenured professor of acting and directing at Texas Wesleyan University (as well as a 25+ year instructor at STAGE), she has an extensive background that includes being a talent agent, casting director, producer, director, coach, and a host of other vital capacities in the acting world.
He (Bob Michaels):  One of the most prolific and popular voice-over performers in our area.  He works internationally, is a veteran of broadcasting, a classroom and private VO coach (including being a 20+ year instructor at STAGE), home studio technical consultant/engineer, and voice recording/editing specialist.
This is NOT a STAGE workshop, please do not contact STAGE.  To register, send an email to bob@bobsvoice.com with "Perspectives" in the subject line.  The cost is $40.  Space is limited.
A new VO-1 class is open for enrollment to begin on May 20th, 2014.  You can contact STAGE at stage-online@sbcglobal.net or call them at 214-630-7722 to enroll.