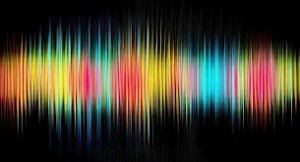 Bob Michaels is a Dallas, Texas-based voice talent; a narrator, voice actor and announcer providing voice-overs for electronic and broadcast media. Bob's voice has been featured in numerous industrial films, television and radio commercials, CD-ROMs, books-on-tape, documentaries, and many other applications. Bob also teaches beginning and intermediate voice-over classes, as well as private instruction in his home studio.
Bob is a spoken-word voice talent who performs voiceovers for any recorded or electronic application. In addition to skill in broadcast-style announcing, Bob is an accomplished voice actor with extensive experience in character voicing and dialects. Narration is Bob's key strength, as demonstrated by his resume of industrial clients. Bob's normal speaking voice is in the bass-baritone range.
Bob has recorded voiceovers for use in many forms of media including; radio and television commercials/spots, industrial video, CD-ROM's, books-on-tape, animation, audiotext, film, documentaries, station identification, kiosks, movie trailers, broadcast promotions/promos, toys, games, sound files, web audio, storytelling, point of sale marketing, corporate communications, satellite broadcasting, training materials, infomercials, slideshows, multimedia presentations, on-hold messages, voice mail systems, general voice description, and many others.
Bob has an in-house recording studio to facilitate fast turnaround on all types of voiceovers.  All voice audio is originated at 24 bit 96 kHz, via some of the highest quality recording equipment available.  Multiple sound file formats are standard and available, such as .mp3, .wav, .aif, etc., as well as older formats such as DAT, CD, reel-to-reel, and cassette.
Voiceover classes, seminars, workshops and instruction are offered by Bob in the Dallas, Texas area for beginning and intermediate students. Private instruction in voiceover, voice acting, and narration is also available. More in-depth information is available by entering the site. Please choose from any of the menu choices above.
e-mail: bob_michaels@sbcglobal.net
red valentino skirt |

Today, I im thinking warm thoughts with Bottega Veneta

Everyone has seasonal colors that they tend to favor, and to me,
Valentino Shoes Replica, nothing goes better with summer than lime green. If you've taken a look through Bottega Veneta's Spring 2011 collection, you know that Tomas Maier has set the brand up to be one of the season's best sources for lime,
Discount Valentino Handbags, chartreuse and all shades in between. So far, my favorite of the options available is the Bottega Veneta Vernicetta Pitone Tote. For this design, the famous Bottega leather is woven in a rustic, basket-style way, but what you see here is far more luxurious than anything made out of straw ever could be.
As with any of Bottega's beautiful bags,
Valentino Sneakers Womens Sale, the main reason why I haven't already ordered mine is the price. Yes, I know that BV's craftsmanship is some of the best on the planet, and its seasonal bags in particular receive extra attention. But even then, this bag's price exceeds six grand, and that can't all be going toward the python handles. As much as I'd love to have this in my collection, I could get three Celine Luggage Totes for the same price and have money left over for new shoes. Buy through Barneys for $6200.
Amanda Mull ON

1.26,
Valentino Handbags for Women.11 IN

Bottega VenetaRelated themes article:
valentino garavani shoes | ,
Valentino Rockstud Shoes

Prada is non-camouflage fall bags are pretty great

We've already talked about the weaker points of Prada's Fall/Winter 2010 handbag collection I'm no great fan of camouflage,
Cheap Valentino Women's flats, and it seems like most of you agree with me. Thankfully most of the bags in the collection aren't decked in camo, and I'd love to have most of them in my closet.

In particular, the Prada Cervo Shine Bowler looks like a perfect everyday bag it's neutral but doesn't lack luxury and can be carried on the shoulder or arm,
Cheap Valentino Women's High Heels, depending on how badly you need to carry other things at the same time.
I used to think that bags like this from Prada were kind of boring, but they've grown on me in the past six months or so because of how subtle they are. Season in and season out, Prada makes bags that a woman can take to her office without feeling as though she's showing off in an inappropriate way. Showy runway bags may get all the attention, but I have a feeling that bags like this one that appeal to grown women are what make the brand so successful. Buy through Saks for $2100.
Amanda Mull ON

6.18,
Red Valentino Shoes.10 IN

Prada, SatchelsRelated themes article:
red valentino dresses |

Rawr: Meet the Louis Vuitton Leopard Speedy

The iconic Louis Vuitton Speedy is easily recognizable and widely adored. As one of the most well-known handbags, the Speedy is reinterpreted season after season in a variety of renditions by Marc Jacobs and his accessories team. I always look forward to what they will come up with,
Red Valentino Shoes Red Valentino, and while some versions aren't my taste, I always find at least a couple that are.

This season I've been eying the Louis Vuitton Leopard Speedy,
Buy Cheap Valentino Replica Bags, a bag that packs an animalistic touch on a shape I already love. Truth be told, I love leopard print bags in general; they add the perfect va-va-voom to an outfit, and I prefer my animal prints to be on my accessories. Because this is a Speedy, the bag has all the requisite Speedy touches like calfskin trim and aged silver hardware. The difference is the Stephen Sprouse leopard pattern on velvety jacquard textile, which really brings the bag to life.

I love Louis Vuitton and I love the Speedy, but I just wish this bag had an optional shoulder strap then I would really consider hunting it down. The Speedy is meant to be handheld,
Discount Valentino Handbags, and while that works for some situations, it's typically more of a nuisance than not. Shoulder straps always make a bag easier to carry, and when the Speedy has that added benefit, it's a bag I fall head over heels for. This version costs $2,760 via Louis Vuitton.
Megs Mahoney Dusil ON

1,
Valentino Sneakers Womens Sale.7.13 IN

Louis VuittonRelated themes article:
stone island footwear |

New Saint Laurent Bags Land at Net-a-Porter

The closer we get to spring (actual spring, not fashion spring fashion spring has been here since September), the more interesting the whole Saint Laurent handbag situation gets. At this point, we all know how Hedi Slimane's presence at the brand has impacted the uber-popular Cabas ChYc Bag, and now Net-a-Porter's New Arrivals page gives us some more insight on the other kinds of bags that Slimane has planned for the brand. We're definitely headed in a Celine direction, ladies and gents.

We've taken a close look at the Saint Laurent Medium Classic Duffel, which retails for $2,
Cheap Stone Island Jacket,650, in the past,
Cheap Stone Island Clothing Sale for Men, but the Saint Laurent Reversible Shopper Tote, $1,
Stone Island Jacket,495,
Salvatore Ferragamo Men's Belts, and Saint Laurent YSL Clutch are new. Of the three bags, I think the YSL logo clutch is the most interesting it's a definitely indication that Slimane intends to make good on his word and continue to use the iconic company logo to which so many luxury consumers are attached, but it also makes me feel like he has a leg in two different brands. So what do you think? Check out all of Net-a-Porter's new arrivals this-a-way.
Amanda Mull ON

1.16.13 IN

New at Net-A-Porter, Saint LaurentRelated themes article:
stone island cargo pants | ,
Stone Island Clothing for Men

Louis Vuitton Damier Trevi

One of the deciding factors when I purchase a new handbag is whether or not the bag is functional. If I can't fit all my 'stuff' (which sometimes can include the kitchen sink) in it, then what is the point of paying upwards of $1000 for the bag? I am also not a huge fan of letting the weather dictate which bag I can carry that day. I just want to grab a bag, sling it on my shoulder, and run out the door! Thus,
Ferragamo Shoes Discount, the Louis Vuitton Damier line has always appealed to me. These bags can take a beating and never show it! I have seen bags that are 10 years old and look like brand new. The problem with this line is that the bag has never been just right. The bags have always been a little too fancy and grown-up for my taste (e.g. Duomo) or a bit too casual (e.g. Saleya).

Louis Vuitton has finally got it right with the new Louis Vuitton Damier Trevi. This bag, just released earlier this month, is certainly functional. It can be a shoulder bag,
Stone Island Outlet Store, or the strap can be removed and carried by hand. The zippered top provides security from prying hands. The pleat adds volume and a funky edge to keep it youthful, but not too casual. In additional to all these wonderful attributes the bag also comes in two sizes. The GM (16 x 12 x 8) is big enough to carry around the kitchen sink, while the PM (13 x 9 x6) is just big enough to fit all the essentials without being overloaded. And of course the price;at only $1725 for the GM and $1425 for the PM it is not too overwhelming! At least my bank account didn't shudder in disbelief for once!

Contact 1-866-VUITTON for more details or shop at eLuxury's official Louis Vuitton boutique.
Twiggers ON

9,
Cheap Stone Island Jacket.12.07 IN

Louis VuittonRelated themes article:
stone island outlet store |

Marni Small Woven Tweed Bag

There's just something about the color combination of pink, yellow and white that makes me so cheerful. I'm sure that it's because I associate those colors with warm weather,
Stone Island Jacket, but I'm not entirely sure why warmth continues to make me happy I've lived in Georgia all of my life, and at this point,
Salvatore Ferragamo Belts, I should feel about heat how a Michigander (yes, that's what you call them) feels about snow.

I've had enough sweaty, uncomfortable days in my life that I should hate the impending heat, but the sunny-sweet Marni Small Woven Tweed Bag makes me long for it anyway. I'm like an addict that knows the stuff is bad for me, but I still need a hit.
I'm not a huge fan of florals, but this floral is not so graphic and obvious that I find it off-putting. On the contrary, it has a nice, worn-in feeling to it that…well, it might make it kind of grandma-y, but we all have our weaknesses. Mostly,
Salvatore Ferragamo Men's Belts, I just can't stop looking at the colors hot and pale pinks, yellow, chartreuse, hunter green. There are so many great outfits that can be built around this bag that my mind is totally boggled. Buy through Net-a-Porter for $1130.
Amanda Mull ON

3,
Cheap Stone Island Jacket.25.10 IN

Shoulder BagsRelated themes article:
stone island red jacket |

Kate Bosworth is Post-Wedding Bag? The Chloe Baylee Satchel

Here's newlywed Kate Bosworth with her fresh new hubs, movie director Michael Polish, returning to Los Angeles from their Montana wedding over the weekend. (Kate's outfit totally says "Montanta chic"…if there is such a thing. Montanans? Fill us in.) Kate's carrying a Chloe Baylee Bag, the latest design from Chloe to catch the attention of a myriad of celebrities. You can pick up a Baylee in black and blue for $2,050 at Nordstrom.

The Baylee is a great design – Amanda recently penned this post about the Chloe Baylee, detailing why it's so unique. Kate opted to carry it without the shoulder strap here, which is, IMHO,
Cheap Stone Island Jacket, a mistake. Mrs. Bosworth is a hardcore brand loyalist – she already has a few Chloe bags in her collection,
Salvatore Ferragamo Men's Belts, but she's absolutely devoted to designers like Proenza Schouler,
Cheap Stone Island Jacket, Mulberry, and Alexander Wang in particular. For a complete education on Kate's designer bag collection,
Salvatore Ferragamo Belts, check out "The Many Bags of Kate Bosworth".
4
4
4
4
Emily Anderson ON

9.4.13 IN

Celebrity Style, ChloéRelated themes article:
stone island shorts |

Juicy Couture Crest Leather Shoulder Bag

If I did not give you the title of this bag, I bet you would not have know that it is made my Juicy Couture. The understated Juicy Couture Crest Leather Shoulder Bag combines stone leather with two front pockets and chunky silver hardware. Understated pink stitching adorns the bag along with stud embellishment, a zip top closure, and double handles. The shape and slouch actually reminds me of a Chloe Paddington, but the studs,
Stone Island Clothing Sale, rivets, and crown set it apart. While I am not a huge fan of the crown,
Cheap Stone Island Clothing Sale for Men, the rest of the bag is pretty nice (especially compared to many other over-the-top Juicy bags). On the inside there is pink silk and a zip pocket. Buy this not-so-average-Juicy bag for an overly juicy $1,
Stone Island Clothing for Men,100 via Net-A-Porter.
Megs Mahoney Dusil ON

7,
Salvatore Ferragamo Men's Belts.13.06 IN

Shoulder BagsRelated themes article:
stone island belt |

Nothing says "fly the friendly skys" like a Lanvin leather rolling suitcase

I've been thinking about luggage ever since we talked about that Jimmy Choo shoe case earlier in the week, and that the Lanvin Amalia Voyage Leather Suitcase should show up on Net-a-Porter right now is nothing short of fortuitous. I maybe have been a bit of a party-pooper when it came to the aforementioned shoe luggage, but I can't help but swoon over all this luscious Lanvin lambskin.

Although the price is high well over $3000 when you compare it to other designer luggage,
Stone Island Clothing Sale, it seems much more palatable. Not that I wouldn't be filled with anxiety by the prospect of taking such beautiful leather through an airport, of course, but if I were the type to spend that much money on a suitcase, perhaps my nerves wouldn't be quite so raw. A fat savings account tends to have a calming effect on most people.
When you consider the $2000 price tag of the Amalia shoulder bags made of the same subtly quilted Lanvin leather,
Salvatore Ferragamo Shoes Sale, the price of this suitcase makes more sense. Not only does this bag use a lot more of the principle material, but it has a lot more going on exterior pockets, interior suitcase structure,
Cheap Stone Island Jacket, those little wheelies that mean you don't have to lift it. If the average Lanvin bag did all that, I'd expect them to charge more for it as well. Now I just have to get over my urge to wrap this thing in protective plastic before I stow it in the overhead bin. Buy through Net-a-Porter for $3475.
Amanda Mull ON

2.10.11 IN

Lanvin,
Stone island Jackets Sale, Travel GearRelated themes article:
stone island jumpers | ,
Stone Island Clothing Sale

Mulberry Leather Bayswater Bag

There is something about an earthy understated bag that is so practical and perfect for so many. Many times we are all so caught up with the newest trends,
Stone Island Outlet Store, that we forget many people manifest their handbag desires in a great everyday bag. Mulberry deserves much credit for their sturdy simple designs that get the job done and do not add too many additions to make the bag detract from its intent. The Mulberry Leather Bayswater Bag uses a earthy warm 'oak Darwin' colored leather to make a handbag that is easy for everyday use. The two handles make this a perfect tote and there is a gold buckle fastening on the front. A flap closure,
Ferragamo Shoes Discount, internal pockets, and adjustable side straps that give a little more room in the bag finish it off. There is also a chance the bag can fit under the arm nicely. Just under $1000 at NAP, this bag is sure to be a stunning bag for the gal who just needs to use a handbag (unlike those of us who have growing collections!).
Megs Mahoney Dusil ON

4.26,
Salvatore Ferragamo Belts.07 IN

Mulberry, TotesRelated themes article: