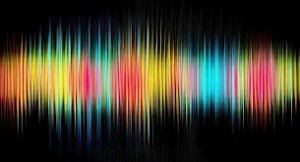 Bob Michaels is a Dallas, Texas-based voice talent; a narrator, voice actor and announcer providing voice-overs for electronic and broadcast media. Bob's voice has been featured in numerous industrial films, television and radio commercials, CD-ROMs, books-on-tape, documentaries, and many other applications. Bob also teaches beginning and intermediate voice-over classes, as well as private instruction in his home studio.
Bob is a spoken-word voice talent who performs voiceovers for any recorded or electronic application. In addition to skill in broadcast-style announcing, Bob is an accomplished voice actor with extensive experience in character voicing and dialects. Narration is Bob's key strength, as demonstrated by his resume of industrial clients. Bob's normal speaking voice is in the bass-baritone range.
Bob has recorded voiceovers for use in many forms of media including; radio and television commercials/spots, industrial video, CD-ROM's, books-on-tape, animation, audiotext, film, documentaries, station identification, kiosks, movie trailers, broadcast promotions/promos, toys, games, sound files, web audio, storytelling, point of sale marketing, corporate communications, satellite broadcasting, training materials, infomercials, slideshows, multimedia presentations, on-hold messages, voice mail systems, general voice description, and many others.
Bob has an in-house recording studio to facilitate fast turnaround on all types of voiceovers.  All voice audio is originated at 24 bit 96 kHz, via some of the highest quality recording equipment available.  Multiple sound file formats are standard and available, such as .mp3, .wav, .aif, etc., as well as older formats such as DAT, CD, reel-to-reel, and cassette.
Voiceover classes, seminars, workshops and instruction are offered by Bob in the Dallas, Texas area for beginning and intermediate students. Private instruction in voiceover, voice acting, and narration is also available. More in-depth information is available by entering the site. Please choose from any of the menu choices above.
e-mail: bob_michaels@sbcglobal.net
These copy workout sessions are a great way to perform and be critiqued on a variety of script forms, and can also be a great introduction to Bob's teaching style for those who aren't ready to commit to a full length class.  Tuesdays, 6-8pm at STAGE.  Call 214-630-7722, or write stageHYPHENonlineATsbcglobalDOTnet to register.  You DO NOT have to be a member of STAGE to participate in single session events!
Just announced is a session of the popular Home Studio Workshop, a one evening session where an overview of the technical and environmental aspects of the home recording environment are discussed in depth.  Please contact STAGE at 214-630-7722 to register.
Several VO Class dates for 2015 have been projected.  While these dates are subject to change, there is a high likelihood that this schedule will be followed through November of 2015.
VO-1 Class Start Dates (each session is 5 weeks) in 2015:  January 13, February 24, May 19, June 30, September 22, November 3.
VO-2 Class Start Dates (each session is 5 weeks) in 2015: April 7, August 11.
There will be additional OECR Classes, and Home Studio Workshops toward the end of the year.  There is also talk of a Script Analysis Master Class.  More information will be posted as it becomes available.
It is possible to get on the Interest List  for any of the future classes.  Contact Lisa Haram, the STAGE Class Coordinator at lisaDOTharam3ATverizonDOTnet (replacing the bolded, capped words with the appropriate symbols).